Routechoices.com
Routechoices.com is a live GPS tracking solution for orienteering.
It allows to see, in real time, the positions of runners on a map.
Runners must carry a GPS tracking device, could be a phone running a tracker app or a dedicated tracking device.
Organisers can setup events by themselves thanks to a simple to use dashboard.
Humppakone.com
Humppakone.com is a no bullshit music streaming service. The idea is to be able to listen to music all day long in shuffle mode.
The app also allow you to set up playlists and upload songs, either straight from Youtube or from your hard drive.
With a flexible API, one can create clients other than the web based one.
Mapdump.com
Mapdump.com is a simple service that allow you to store and share your orienteering maps along with your GPS routes.
A tool is included to calibrate any picture by selecting 4 points on a reference map so the GPS route can be overlaid perfectly.
An integration allow to select your GPS activities straight from Strava.
The app also allow wide range of format for input and output.
Verbicruciste.fr
Verbicruciste.fr is a site for french crossword puzzle makers
It is made so that it is easy to build a crossword puzzle grid and, then once complete, to share it with your audience
I built this website originaly for my mother as a present
Music Machines
I also build custom made music machines based on car audio components.
Here you can see a portable speaker with integrated light system I made:
Here is a basic design you can start with yours: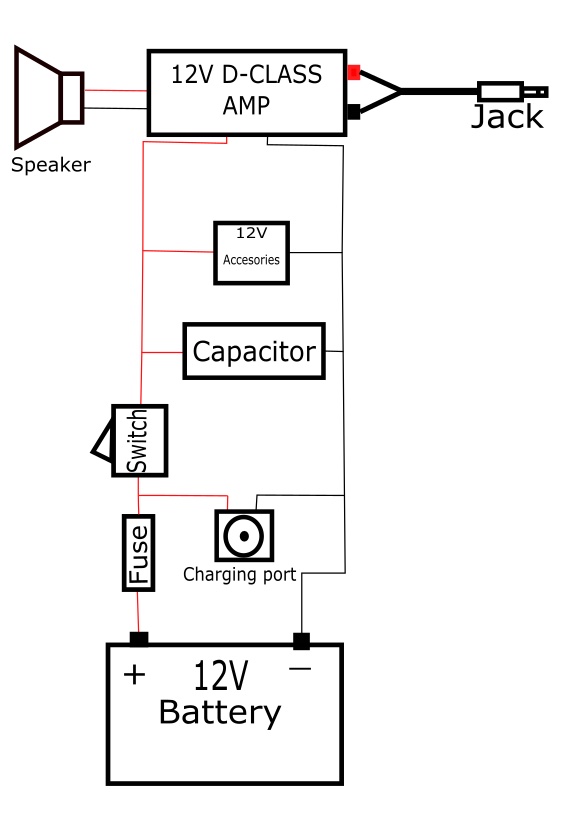 Once you have the basis built, use your imagination for a fun container, and add accessories that goes with it.